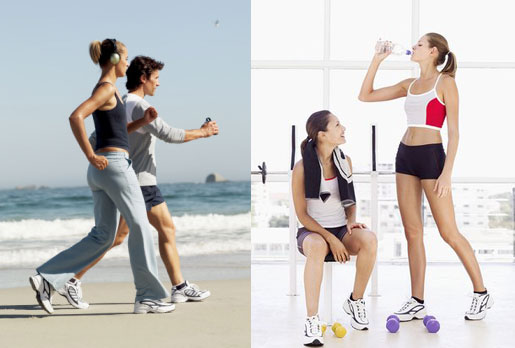 This is something I've noticed. I think it might just be my own industry. People who are more fit tend to be seen more as hard working and capable. The people who are in the top of the ladder seem to have really amazing athletic bodies. SO…. Is there a correlation between having a healthy lifestyle and a successful career?
People seem to not take people who look unhealthy or extremely obese seriously and some might assume that they are lazy? too weak? Is that a fair assumption? Can we assume that people who take time to work out and take care of their bodies are more capable to make better decisions and perform better at work?
I think there is some truth in that. If someone cannot take care of their own body – how can people trust that they will be able manage people. I'm not talking specifically about weight because I've met people who are plus sized that exercise and carry themselves really well.  They always seem more alert and ready to take on anything. Maybe it's more of a mental issue. A healthy person = a healthy mind?
What do you think? Am I stepping out of the line here?